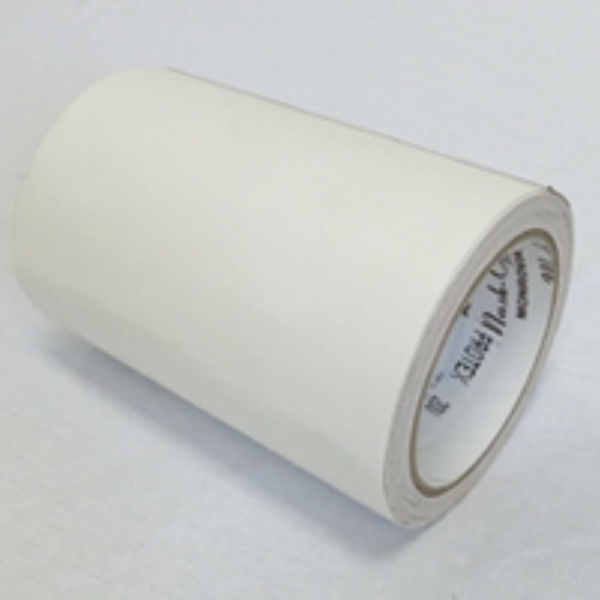 Specifications
Boeing BAC 5034, Type IV, Class I, Grade A,
NSN 8135-00-654-9834, NSN 7510-01-054-4067,
Airbus AMS-12-06-001
Applications
INDUSTRIES: Aerospace

APPLICATION: Surface Protection

APPLICATION DESCRIPTION:
PROTEX 20VS is a 20 mil latex saturated paper used to protect acrylic windows,
canopies and windshields, as well as bare metals and painted surfaces. The
paper is vinyl coated on one side and will withstand more abrasion than comparable
papers. PROTEX 20VS has been manufactured to meet rigid specifications of the
aircraft industry.
One of the advantages to PROTEX 20VS adhesive system is that if the adhesive-coated
side of the paper comes into contact with itself (e.g. if the paper is folded), the product
will not block. The two surfaces can be pulled apart without the adhesive being pulled
off the paper backing on either side. This will prevent having to dispose of any
unusable product.
This product is not intended for fly-away applications.
DO NOT USE ON COPPER, BRASS, OR ANODIZED ALUMINUM, OUTDOOR
EXPOSURE IS NOT RECOMMENDED WITHOUT PRIOR TESTING.
APPLICATION NOTES:
Application surface: Metals, Plastics, Glass, Painted Surfaces
Technical Data
Mask-Off Protex 20VS
MATERIAL DESCRIPTION:
| | |
| --- | --- |
| ADHESIVE TYPE: | Pressure-Sensitive |
| CONSTRUCTION: | Single Coated |
TECHNICAL DATA:
| | |
| --- | --- |
| ADHESIVE LAYER: | Acrylic |
| ADHESIVE LAYER DESCRIPTION: | Natural Latex |
| BACKING/CARRIER MATERIAL: | Paper |
| THICKNESS: | 20 mil |
| ADHESION TO STEEL: | oz/inch width 1-3 (-.2/+.6) (At time of manufacture) PSTC-1 (Modified) |
| TENSILE STRENGTH: | lbs/inch, M.D. 24.2 min |
| ELONGATION: | % M.D. 3.0 min |
| TEMPERATURE OPERATING: | 150° for 1 hour, No heat |
---
We Also Recommend
---