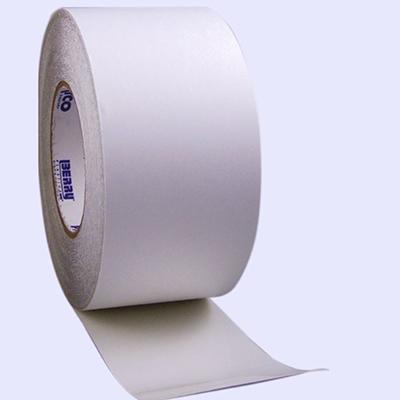 Patco
Request For Quote, Please Fill Out Form To The Left Under Product Photo:
Patco D9180 - Flame Retardant Aircraft Waterseal Tape
Patco D9180
Flame Retardant Aircraft Waterseal Tape
Exceptionally tough and durable transparent polyurethane film tape, designed as a moisture seal barrier on aircraft floors in the main cabin wet areas (galleys, lavatories, entryways). Helps to minimize corrosion damage to floor support structures. Pressure sensitive, repositional, flame retardant and sealant compatible. Tough and durable. Water resistant. Helps prevent corrosion on floor structure. Ease of application. Meets all interior F.R. requirements. Can go directly over wet sealant. Fast application. Allows visible inspection. Allows wide width usage. Can be die-cut to various shapes.
Patco D9180 Linered, Flame Retardant, Clear Polyurethane Floorpanel Moisture Barrier Tape.  14 Mil Total Thickness.  Made in USA. Meets:
FAR 25.853a
Fokker FK05-193
Applications:
Aircraft waterseal applications in main cabin wet area (galleys, lavatories, entryways).
Surface protection and sound dampening. 
Aerospace industry
Meets FAR 25.853 (a) and Fokker Fk05-193
Tech Specs
Backing
Interior-Grade Aromatic Polyurethane
Adhesive Type
Urethane-based
Total Thickness
14 mils
Adhesion to Steel
45 oz/in
Tensile Strength
100 lb/in
Elongation
600%
Colors
Transparent
Nominal Tape Widths vs Actual Widths
Tape rolls are cut to standard tape industry metric widths of approx. 24mm per 1-inch of nominal width ordered. As a result ACTUAL tape widths are normally 5% narrower than the NOMINAL width shown in inches. Examples:
1" Nominal width = 15/16" (24mm) Actual width
2" Nominal width = 1-7/8" (48mm) Actual width
3" Nominal width = 2-13/16" (72mm) Actual width
Note that tape rolls are NOT guaranteed to be splice-free.
Back to the top