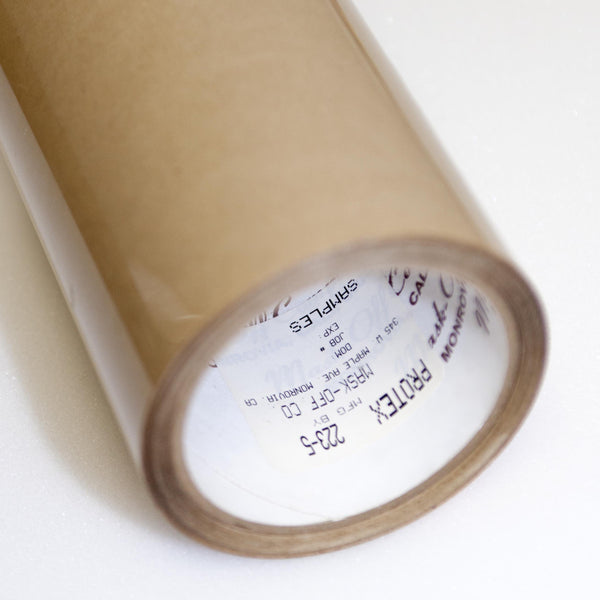 HIGH TACK: 5 mil clear polyester film with high tensile, tear and impact strength. It is inert in water, moisture/ vapor resistant. Material is unaffected by oils, greases and volatile aromatics.
Application Surface:
Composite Milling, Moisture Barrier
Substrate:
Polyester
Thickness:
5 MIL (paper, polyester)
Application:
For protection against corrosion and as a moisture barrier for galley and lavatory areas of aircraft. Provides excellent protection as a die-cut mask to aircraft windows during stripping operations. Exhibits good solvent resistance as well as excellent moisture/corrosion barrier properties. Applied to fiber impregnated and aluminum honeycomb core material to hold core material on vacuum table during routing and machining operations.


Surface Sensitivity:
Yes
Adhesion Level:

LOW
Heat Tolerance:

No heat applied
Typical Properties -
Backing:
Thickness, mils 5
Elongation at break, % 60-110
Tensile strength, PSI/mil 30,000
Tear, grams/mils 15
Liner:
Flat
Storage:

Shelf life is 1 year if stored in a cool dry place, out of direct sunlight.
Standard Sizes Available:

48" x 60 yds
---
We Also Recommend
---