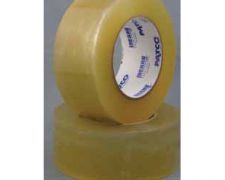 Patco D9100SW
Flame Retardant Aircraft Waterseal Patco D9100SW Tape Meets BMS8 346
Patco D9100SW FR Waterseal Tape & Corrosion Inhibitor Is A tough, exceptionally elastic and durable polyurethane film tape designed as a moisture seal for floor joints in wet areas (galleys, lavatories, entryways) of aircraft floors. Recommended by Boeing Commercial Airplane Group. Pressure sensitive, repositional, flame retardant and sealant compatible Tough and durable. Water resistant. Helps prevent corrosion on floor structure. Ease of application. Meets all interior F.R. requirements. Can go directly over wet sealant. Fast application. Allows visible inspection. Allows wide width usage. Can be die-cut to various shapes.
Documentation/Certificate: Factory Certificate of Conformance and a Burn Test Certificate showing test results that the tape meets the burn test standards of F.A.R. 25.853a
2" rolls / 24 per case
3" rolls / 16 per case
4" rolls/ 12 per case
Nominal Tape Widths vs Actual Widths
Tape rolls are cut to standard tape industry metric widths of approx. 24mm per 1-inch of nominal width ordered. As a result ACTUAL tape widths are normally 5% narrower than the NOMINAL width shown in inches. Examples:
1" Nominal width = 15/16" (24mm) Actual width
2" Nominal width = 1-7/8" (48mm) Actual width
3" Nominal width = 2-13/16" (72mm) Actual width
Note that tape rolls are NOT guaranteed to be splice-free.
---
We Also Recommend
---